CIVIL WAR MONUMENT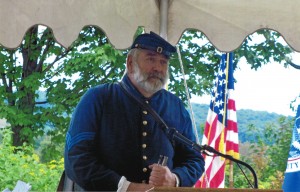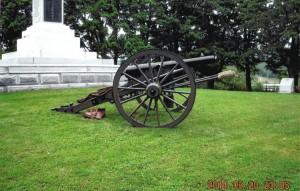 The images above were taken during the 2010 re-dedication of the monument with the Vermont Hemlocks.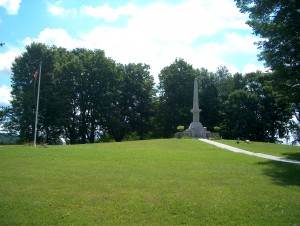 (Images are "thumbnails." Click on an image to see the full size version)
Soldiers Monument at Derby.
Derby is believed to be the first town in Vermont to set the example of erecting a Soldiers' Monument, which was dedicated with appropriate ceremonies on October 31st 1866. The orator of the occasion was Gen. P. T. Washburn.
The monument is of beautiful granite and it consists of steps, base, table and shaft in all twenty feet high. On the front side of the shaft in raised gilded letters, is the inscription:
1866
To the memory of the volunteers from Derby who lost their lives in the great rebellion of 1861-6.
On the South side are engraven the names of four commissioned officers, on the South and North sides the names of forty non-commissioned officers and privates.
Other monuments at Verteran's Memorial Park

For information on Vermont Veterans' Home please click on the link below.
http://vvh.vermont.gov